Doi Inthanon
Doi Inthanon National Park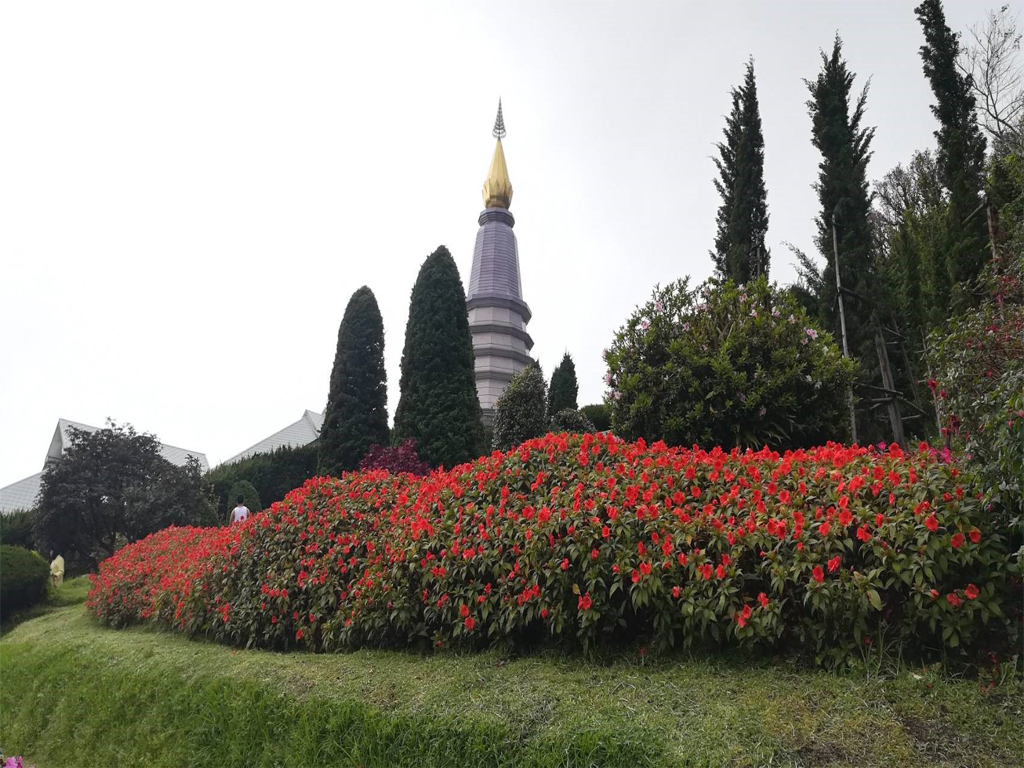 If we mention about a destination in Thailand that travelers both amateur and professional want to achieve once in a life time, it has to be "Doi Inthanon National Park" because of its nature and beauty which warmly welcome every visitor. Not only the richness of old growth forest, but al so the atmosphere that is always cold and damp throughout the year. Accordingly, there are mosses, fern, and other plants massively cover the area. Whoever comes to visit will be impressed, especially at the end of the year.
The general terrain consisted with complex mountains which has Doi Inthanon as the highest mountain that highs 2,565 meters from the sea level. The second one is Doi Hua Mod Luang which talls 2,330 meters from the sea level. The Inthanon forest is the beginning source of Mae Klang, Mae Pakor, Mae Pon, Mae Hoi, Mae Ya, Mae Jam, Mae Khan, and significantly, Mae Ping river that produces electricity power to Bhumibhol dam. Thus, people therefore recognized Mae Ya Waterfall as the most beautiful waterfall in Thailand.
Doi Inthanon originally named "Doi Luang Angga". Following that, the name was changed according to the name of Sir Inthawichayanon, the 7th governer of Chiang Mai.
The Great Holy Relics Pagoda, Nabhamethanidol and Nabhapolbhumisiri are the relics that Royal Thai Air Force along with Thai citizens willingly participates to construct the pagoda for King Bhumibhol (King Rama 9th) as the Celebrations on the Auspicious Occasion of His Royal Highness's 5th Cycle (60th) in 1987 and for Queen Sirikit as the Celebrations on the Auspicious Occasion of Her Highness's 5th Cycle (60th) on 12th August 1992. These two pagodas have nearly the same structure which the basement is dodecagon with twelve levels of glass cloister that contains the great relics and the Buddha.
Activities.
- Visit sirithan Waterfall
- Visit The Highest Spot of Thailand
- Visit King's and Queen's Pagoda
- Visit Hmong Market
- Visit Wachirathan Waterfall
- White Karen Hill tribal
- Including foods & entrance nationalpark fee , local tour guide,
Private group ( Minimum 2 person ) 3,000.B / 1 person.
Join Group 1,500/1 person.